Professional Laberatory with Fully-Eqiupment Provide You Free Testing Report for Your Project.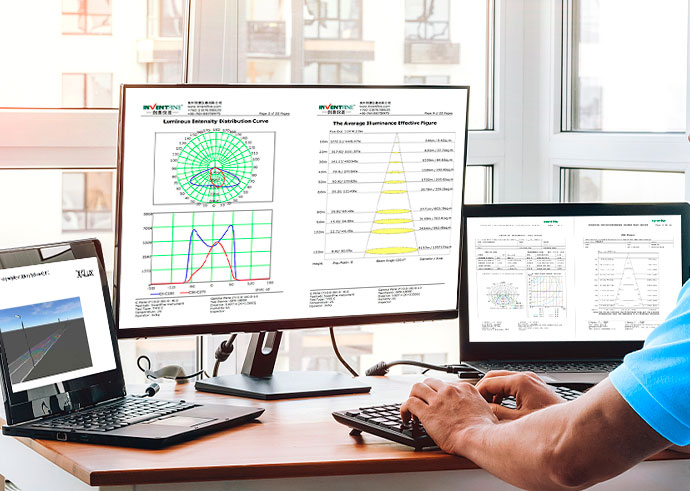 IES photometric distribution testing report and Integrating sphere test reports for each electrical parameter of the solar lights and smart lights available for your engineers to make DIALux lighting design solutions for your projects.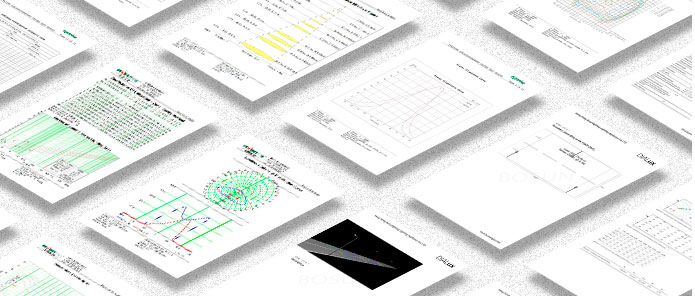 Life testing system of LED, EMC testing system, Lightning surge generator, LED power driver tester, Drop and vibration test stand, solar panel and battery test machines and so on, these eqiupments ensure the quality of our products are reliable.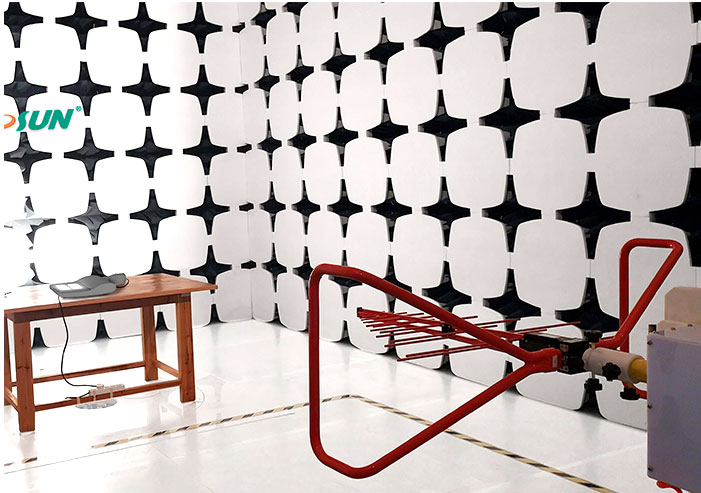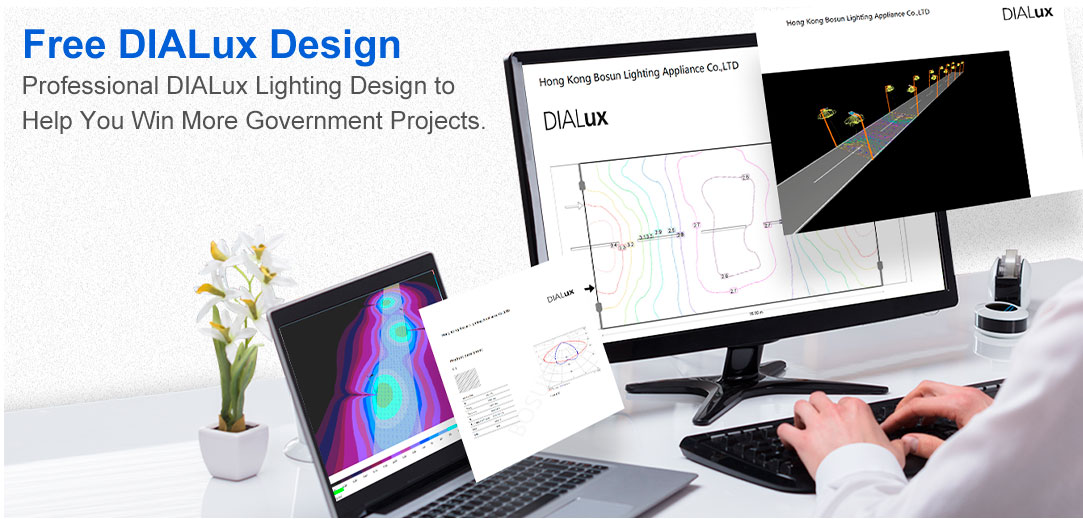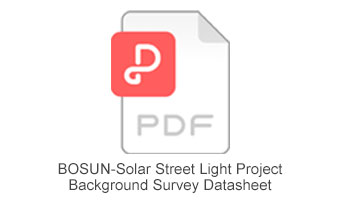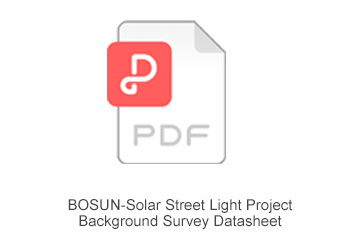 There be a professional lighting design team in BOSUN lighting will provide you the most professional led street DIALux lighting design for your project, it will help you win more government & commercial projects.
There are fifteen rich-experience engineers in BOSUN lighting R&D department, this team can provide you custmized products for your project.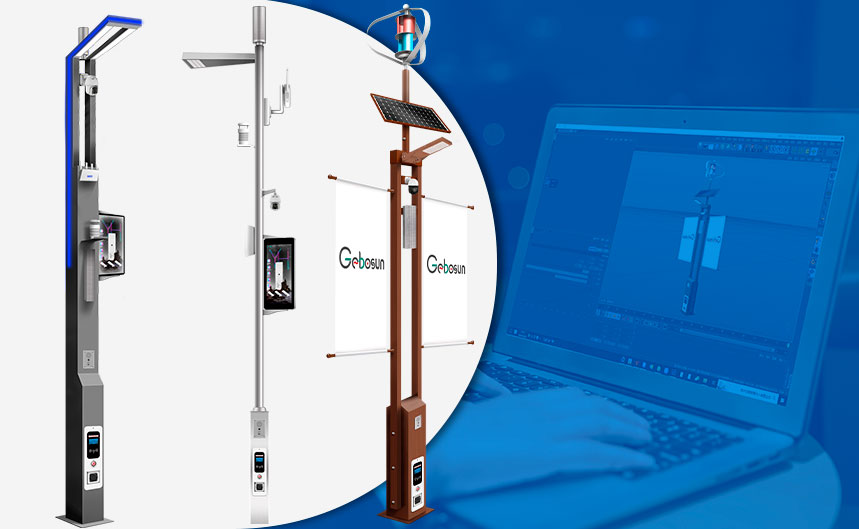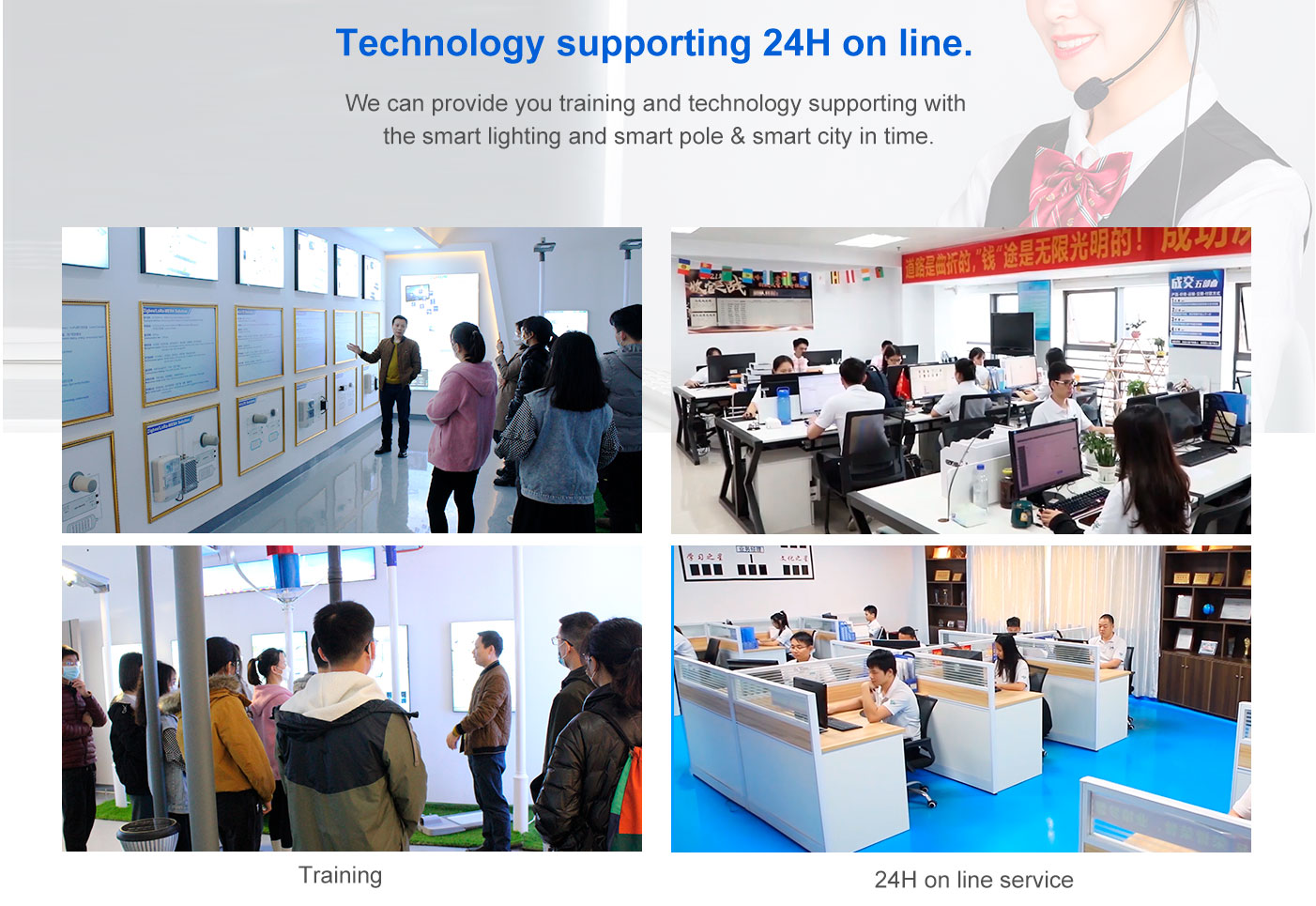 Thank you for purchasing smart lighting & smart pole products from BOSUN lighting. Each product of BOSUN Lighting is strictly tested and guaranteed to be qualified before delivery. This warranty certifies the BOSUN smart lighting & smart pole series shall be free from manufacturer defects in workmanship and materials which occur as a result of normal use of the products and shall operate from the date of bill of lading up to 1-3 years(or 5 years), subject to the terms and conditions specified below:
Warranty Exclusions: Product warranty does not cover the costs of removing and reinstalling the product (including labor), or damage to the product caused by misuse, improper installation or customer modifications. BOSUN is not responsible for product shipping costs, incidentals or loss during the shipment to BOSUN. Repairs or modifications to our lamp and all components by any non-BOSUN authorized person, without obtaining written approval from BOSUN, will invalidate this warranty.
System Components Replacement within Warranty Period:
If BOSUN product is installed and operated according to the terms and conditions specified in these regulations, and the products or system fails within the warranty period, we will provide the same or equivalent replacement parts within the warranty period and send the replacement parts back to the customer.
Hereunder are common problems or troubleshooting & solutions:
Special Terms and Conditions for the Warranty:
Special Terms and Conditions for the Warranty: BOSUN Solar Lighting Series products and smart lighting and smart pole each must be installed together as a system (lamp and all components) and operated under suitable environmental conditions. BOSUN products are specifically and technically designed to be installed together as a unit, and are not suggest engineered to work with any other lighting system. BOSUN will only be responsible for BOSUN components.
-BOSUN will be allowed to replace with equivalent or better when the technology changes or the old parts have been eliminated. Any price changes will be requoted with a new price revision.
-Warranty only covers replacement of parts and does not cover any additional screening or rework without BOSUN authorization.
-Any complete system or partial parts damaged not caused by BOSUN factory will not be covered under warranty.
-BOSUN solar lights must be installed in clear unshaded positions. BOSUN will not warranty the solar lights installed in shaded or partially shaded positions resulting in lower performance or failure of our lights.
-For countries with seasonal weather, the function with a capacity of our solar lights will be based on an approximate calculation based on the nearest city position given. Should there be slightly fewer operation hours due to uncontrollable, this will not be covered under warranty.
-Installation safety on the pole is the customer's responsibility. BOSUN will not be liable for any safety aspect or damages due to poor installation.
-This warranty will not apply in the event of conditions demonstrating abnormal use or stress, including but not limited to: lower or over voltage conditions, lower or over operating temperatures, using the wrong lamp types, using incorrect voltages, and unnecessary switching of on-off cycles. BOSUN reserves the right to examine all failed lamps or components and reserves the right to be the sole judge as to whether any Lamps or other components are defective and covered under this warranty.
The Foregoing Shall Constitute The Sole And Exclusive Remedy Of The Purchaser And The Sole And Exclusive Liability Of Bosun. Bosun Liability Under This Warranty Shall Be Limited To The Replacement Of The Bosun Products. In No Event Shall Bosun Be Liable For Any Indirect, Incidental, Special, Or Consequential Damages. Bosun Will Not Be Liable Under Any Circumstances, Whether As A Result Of Breach Of Contract Or Warranty, Tort, Or Any Of The Aforestated Damages, Including Lost Profits Or Revenues Or Any Other Costs Or Damages.
This Warranty Is Exclusive And In Lieu Of All Other Warranties Including Any Warranty Of Merchantability Or Fitness For A Particular Purpose.
Warranty Does Not Cover Any Damage As A Result Of Force Majeure, Or Occurrences From Extraordinary Events Or Circumstances, Such As War, Strike, Riot, Crime, Or An Event Described By "Acts Of God" Or "Natural Disasters", Such As Floodings, Earthquakes, Volcanic Eruptions, Tornadoes, Hurricanes, Lightning Strikes Or Hail Storms.
The above warranty terms apply to the general situation, if there are special requirements for the warranty period, it can be negotiated separately.  
HONGKONG BOSUN LIGHTING GROUP LIMITED
FAQs of GEBOSUN Smart Street Light & Smart Pole
A1: We have the certification are the following: ISO9001/SAA/CB/LM-79/P66/CE/ROHS/EMC/CCC. Our main market is South-east Asia,
Europe, Middle East, Australia, North America & South America.
A2: Our main products are:
Smart street light and smart pole & smart city.
A3: We are a factory for more than 18 years, with OEM & ODM & Customization available.
A4: Fifteen people in the engineering department support our company to do independent research.
A5: We have a strict quality control system. We have IES test machine, EMC testing room, integrating sphere,life testing system,
lighting surge tester,constant temperature aging room.
A6: For project, We can provide free DIALux lighting design solutions and customize solutions for you, with our professional to help you to serve your customer.
A7: You can sns platform or directly through major inquiry and send e-mail to consult us And we will reply you in detail within 24 hours