In order to help the United Nations 2015-2030 Sustainable Development Goals-SDG17, such as achieving the goals of clean energy, sustainable cities and communities and climate action, BOSUN Lighting has been committed to the research and application of solar street light and smart lighting for 18years. And on the basis of this technology, we have R&D smart pole and smart city management system(SCCS), and contributing our strength to the intelligent society of mankind.
BOSUN Lighting founded in 2005 year, As a professional lighting designer, Mr. Dave, the founder of BOSUN Lighting, has provided professional lighting design solutions and professional solar street lights for the 2008 Olympic Stadium in Beijing, China and Singapore International Airport. As the leader of BOSUN Lighting, Mr. Dave leads the company's R&D team in the continuous pursuit of technological advancement. In recognition of BOSUN Lighting's achievements and contributions in the field of lighting, BOSUN Lighting was awarded as China National High-Tech Enterprise in 2016. And in 2021 year, BOSUN Lighting was awarded the honor of being the editor-in-chief of the industry standard for smart lighting and smart poles.
In order to provide better service to our customers, BOSUN Lighting has built a national standard laboratory with fully-testing equipment, it will ensure the quality of our products. We can also provide our customers with professional DIALux street lighting design solutions for free and provide one-stop service for our engineering customers.
BOSUN Lighting will never stop and we will continue to carry out technical innovation and product development to provide our customers with better quality products and at the same time contribute to the achievement of the UN Sustainable Development Goals.
We have been moving forward for saving energy globally and smart city
We have been moving forward for saving energy globally and smart city


Patent Smart Solar Lighting System(SSLS)
BOSUN Lighting has R&D the Internet of Things solar street lighting fixtures using IoT technology depend on our patent Pro-Double-MPPT solar charge technology- BOSUN SSLS(Smart Solar Lighting System) management sysytem.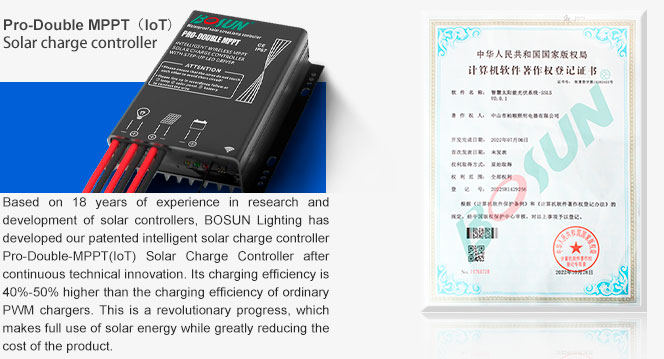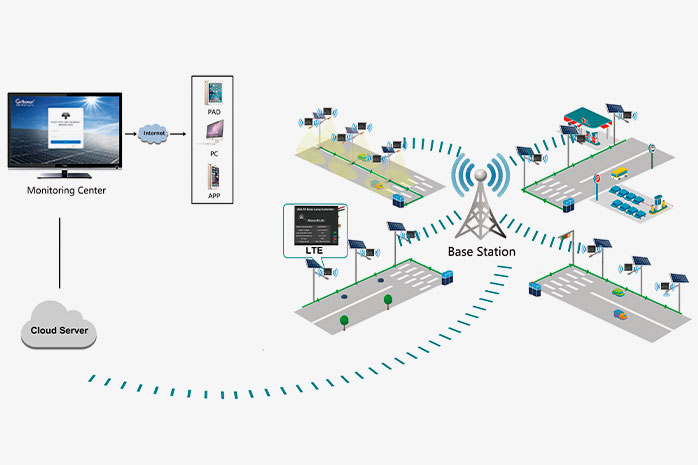 Patent Smart Solar Lighting System(SSLS)
As a smart public lighting management platform for smart street light, is to realize remote centralized control andmanagement of street lights by applying advanced, efficient and reliable power line carrier communication technology andwireless GPRS/CDMAcommunication technology, etc. It has functions such as automatic brightness adjustment according to traffic flow, remote lighting control, active fault alarm, lamp and cable anti-theft, remote meter reading, etc. It can significantly save power resources, improve public lighting management level and save maintenance costs.
Bosun Lighting's footprints are all over the world. Lights & LED Asia, LED Expo New Delhi, Intersolar Europe, HongKong International Lighting Show, etc. We communicate with customers face to face at the exhibitions, impress every customer with the innovation and professionalism of our products, and make these customers become our long-term partners.